Happy Nowruz – Truth Piruz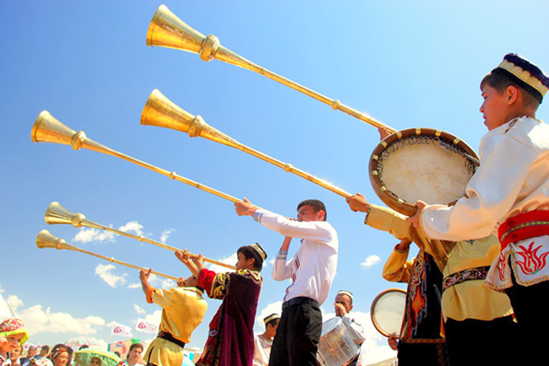 خجسته نوروز 
Happy Nowrouz
Farah Notash                     Worlds-anti-imperialist Frant                 Women's Power     
Vienna 21st March 2022

 The thousands of years old Nowruz celebrates new year, with the spring's arrival, smiles of buds, dance of blossoms in blow of breeze, sparkling light on clear streams and the turmoil of growth in the nature. And the Nowruz demands limpidity and truth from the humans.
Erasing impurity starts with jumping over flaming bushes on the last Tuesday of the year. And with erasing feud from the hearts and reconciliation reaches its climax. Limpidity and truth are the massages of Nowruz.
 The one-sided news drives the world to a gloomy one-sided judgment.
Blocking Russian Media, expresses fear of revealing the dark facts, driving world towards one sided judgment and is evil. The world in the beginning of the new year needs clarity and reconciliation.
The worlds' press need freedom to open the windows towards the light.
If the imperialists are not guilty and scared of the facts to be revealed, then they should open the gates for both side news. And stop blocking one side and bombing the people with the dictated other sides' news.
Limpidity, truth, and erasing evil are the Nowruz massages.
Worlds Anti-imperialist Front     Women's Power
جبهۀ جهانی ضد امپریالیست   قدرت زنان
Women's Power